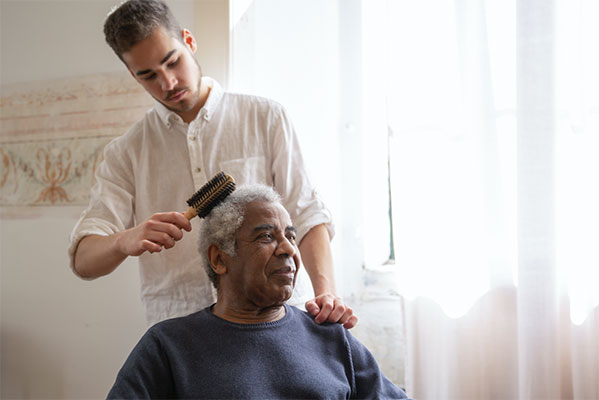 Personal Care
An important element of your ability to live independently at home is your personal care.
You'll feel much better with a CRT Program Support Worker to help you take care of your hygiene and grooming needs.
You can count on kind, respectful attention that is alwayssensitive around your comfort, dignity and privacy. Personal assistance with everyday tasks:
● bathing, showering, personal hygiene and grooming
● maintaining continence or managing
incontinence
● eating and eating aids
● dressing, undressing, and using dressing aids
● moving, walking, wheelchair use, and using devices and appliances designed to aid mobility
● communication, including addressing
difficulties arising from special conditions, such as dementia.